Artist Talks 2010
October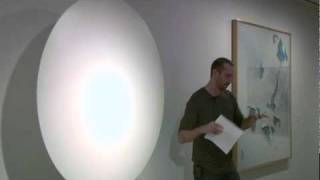 View highlights of October's Artist Talk in which Ethan Rose discussed Robert Irwin's sculpture, Untitled, sprayed enamel on aluminum, 1966/1967.
November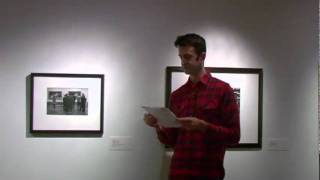 View highlights of November's Artist Talk in which Matt McCormick discussed two gelatin silver prints by Elliott Erwitt: Madrid, 1995, and Las Vegas, 1954.
December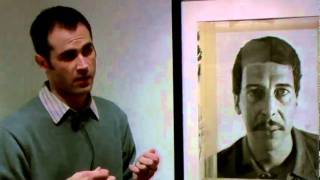 View highlights of December's Artist Talk in which Chas Bowie discussed Study for Klaus, a gelatin silver print with graphite and ink by Chuck Close.