Young Patrons
Combining social gatherings with arts patronage, Young Patrons (YP) of the Portland Art Museum are young professionals in their twenties to forties that benefit from insider access to the Museum and its collections, supporting special programs and exhibitions, and connecting with those who share the same commitment and passion for the arts. Membership in Young Patrons is in addition to your Museum membership. Young Patrons enjoy all the benefits of their Museum membership plus those of YP.
Collectively, Young Patrons have the potential to make a significant impact on the Museum and its future. Young Patrons support exhibitions, educational programs, and art acquisitions through membership and events. In 2014, Young Patrons sponsored Art & Beer, a Shine a Light project, that was designed to bring the local beer community and art audiences together.  Local breweries crafted new beers inspired by a painting from the Museum's permanent collection—The Drunken Cobbler (1780) by Jean-Baptiste Greuze.
For more information, contact us at youngpatrons@pam.org or 503-276-4365, and visit us on Instagram, Twitter and Facebook.
Executive Committee
Young Patrons is driven by a volunteer Executive Committee. The Executive Committee is open to any YP Contributor and is responsible for planning year-round events, determining the group's strategic direction, and voting on how YP supports the Museum. Executive Committee benefits include:
Leadership opportunities
Voting privileges
Exclusive invitations to Executive Committee only events and meetings
Select gatherings with Museum Leadership
Contact us for more information about joining the Executive Committee.
Events
Young Patrons members enjoy a year-round schedule of events; these include: annual summer party, winter holiday party, Museum Mashup, museum-wide scavenger hunt, painting parties, wine tastings, private docent or curator-led gallery tours, film screenings with the NW Film Center, and plenty of happy hours and social gatherings.

On April 8, YP hosted A Conversation on Patronage and Art Collecting, sponsored by the Portland Art Dealers Association, Oregon Arts Commission, and The Ford Family Foundation.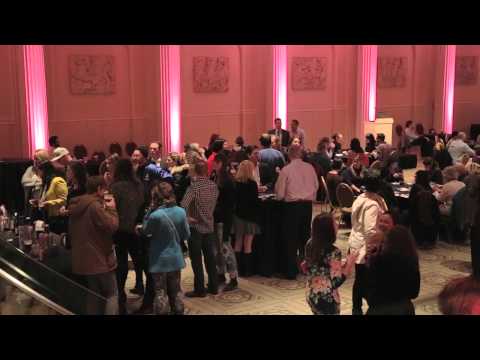 A quick video from our second edition of Museum Mashup, held January 22, 2015.